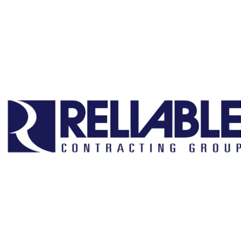 Construction Quality Control Manager
Eglin Afb, FL
Vision Insurance, Life Insurance, Health Insurance, Disability Insurance, Dental Insurance, 401K / Retirement plan
Reliable Contracting Group, one of the nation's premier military and commercial fueling contractors, is seeking a Construction Quality Control Manager (CQCM) for an immediate opening for a fueling project located in the Southeast US at Eglin AFB, FL.

Successful candidate must possess the ability to work in a fast paced environment with strong attention to detail. Candidate must be prepared to be fully engaged and busy from the first day. Position requires the implementation of the quality control measures as outlined in the Construction Quality Control Plan. Responsible for submittal review and compliance and for implementing the Three-Phase Inspection process for each Definable Feature Of Work (DFOW). As CQCM, duties will include also assisting the Site Superintendent to maintain subcontractor compliance with site Accident Prevention Plan as well as subcontractor safety plan reviews and implementation.

Salary depends on skills and experience. Reliable offers excellent medical/dental coverage flexible benefits, 401K with generous match (after waiting period), comfortable work environment, etc.

This position is full time, however, a part time position may be considered later if desired.

• Candidate must have a minimum of 8 years of construction experience in related work and familiar with military fueling systems.
• Must be computer savvy and proficient in Microsoft office and Outlook
• Strong written and verbal communication skills
• Can handle sensitive information with the highest degree of integrity and confidentiality
Duties will include:
• Taking appropriate action to ensure that work is performed in accordance with contract specifications, pertinent building codes & practice and local standards
• Ensuring the implementation of contract documents and plans, actively promoting and supporting the quality control program at the project site
• Facilitating quality training for project staff, subcontractors, and any parties required to participate to ensure achievement of exceptional quality standards including developing training content and delivering course information
• Ensuring the appropriate and required testing program is implemented; evaluate, review, monitor and document results
• Inspection of and documenting the receipt of all materials to ensure compliance with contract documents
• Facilitating the submittal process, including materials, and ensuring that submittals meet the contract and project requirements
• Develop quality related documentation (reports, logs, and records), completing required information for daily reports and client communications
• Ensuring that all documentation is organized and uploaded to the project portal
• Implementing of the Three-Phase Control Process in accordance with Company standards and contract requirements
• Providing oversight to subcontractors and project team members to ensure that construction activities are completed according to design
• Reporting any quality and safety incidents on the Company Incident Database
• Ensuring implementation and documentation of corrective actions
• Ability to juggle multiple assignments with accuracy
• Well organized
• Self-Regulatory
• Outcome oriented
• Dependable
• A strong sense of urgency
• Phone customer service skills, especially over the phone with our customers

Please respond in complete confidence w/resume - see apply button. No phone calls.

Reliable Contracting Group LLC is an EEO/AA E-Verify employer.

All qualified applicants will be considered for employment without regard to race, color, national origin, disability, religion, age, genetic information, sex, sexual orientation, gender identity or veteran status.

Due to the specialized nature of our work, we will contact only those candidates who most closely match our requirements.

18349